TJMS OrchestraFebruary and March Schedule
Thursday, Feb. 14 2:30 pm – 4:00 pm: all orchestra students in Orchestra Room
Thursday, Feb. 21 2:30 pm – 4:00 pm: all orchestra students in Orchestra Room
Wednesday, Feb. 27 6:00 pm – 8:00 pm
PreAssessment Rehearsal 6:00- 7:15 and Parent Concert at 7:30 – 8:00 pm
Location:  Auditorium
Dress:  Blue Music Tee Shirts
Pizza at 5:30 pm, $1.00 per slice of cheese pizza.
Sat., March 2 District XII Assessment at Kenmore Middle School Intermediate Orchestra:
Monticello Orchestra 7:30 am Meet at TJMS at for tuning and warm up.
8:00 am Go to the bus for Kenmore
9:25 perform on stage at Kenmore
10:45 take bus from Kenmore to TJMS Parents are welcome to chaperone.
Advanced OrchestraThe TJMS Orchestra
1:30 pm meet in TJMS Orchestra Room for tuning and warm up
2:00 leave for Kenmore
3:30 performance at Kenmore
4:30 take bus back to TJMS
Parents are welcome to chaperone. T
hanks!!! April 3
7thand 8thgrade Pyramid Concert at Wakefield High School at 7 pm
Music gives soul to the universe, wings to the mind, flight to the imagination and charm to life and everything.  Plato
Information about orchestra:  Click Here:  TJMS Orchestra movie
Watch this movie!  It's for students who are thinking about joining Orchestra.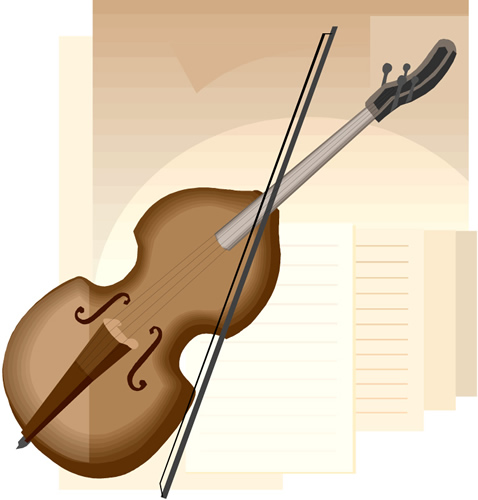 Power Point Presentation about Orchestra:  TJMS Orchestra
 Important Dates 2018/2019:
Important Dates: Thomas Jefferson Middle School Orchestra Dates
April 3, 2019 is our South Arlington Pyramid Concert at WHS, 7th and 8th graders only.  Moved from Thursday, April 4 to Wednesday, April 3.
April 6 and May 4, 2019 are our big fundraisers called "Car Clean-out" days.  All students sign up for an hour at least.
April 24th, 2019 is 6th grade strings day at Gunston Middle School.
May 14, 2019 is our final Orchestra Concert at TJMS Auditorium

Welcome to the Thomas Jefferson Middle School Orchestra!
Orchestra Syllabus and Handbook: Orchestra Syllabus 2018:2019 
Click here to see a rehearsal of the 8th grade:
Use the links on the left side of the page to find more information about the Jefferson Orchestra Program.
Recent Updates:
Welcome back!
Orchestra fees to keep in mind:  

$10 for the music tee shirt.  Students need this for field trips and concerts.
$10 for the uniform.  This includes a tuxedo shirt, a blue cummerbund and a bow tie.  It includes an optional long black skirt.  Students have a choice between the long black skirt (provided by TJMS) or dress pants (not provided by TJMS) .
Instrument rental ranges from $30 – $100 per year.
Spring trip to Hershey Park is about $165.

All orchestra students will receive a copy of the TJMS Orchestra Syllabus for 2018/2019 during the fist week of school.
How to create or update your Charms account at the beginning of the year:

CLICK HERE to go to the Charms registration page!

New students: Fill in your information to create a NEW Charms account
Returning students: Type in your password (Your Student ID is the default unless you changed it) or Use the Password Reset function to access Charms and update your information if necessary.

All forms (Syllabus Signature Page, Emergency Contact Information, and Field Trip Forms) are due on by Sept. 28, 2018.
Uniform Fees ($10 for ALL orchestra students) and T-shirt orders ($10 – new students or returning students who need a replacement) are due on Friday, September 28. Financial assistance is available upon request.
---
The TJMS Music Department uses Charms Office Assistant to send emails, track student finances, and for parent volunteer sign ups.
Access your student's Charms account here.
Select the Student/Parent Log-in
School code: tjmsmusic
Student password: ID number

Note: Once you have logged in, you will be prompted to change your password.  Please be sure both the parent AND the student know what the new password is!  If you forget your password, your music teacher will NOT have access to it but CAN reset your password if necessary.
CONTACT INFORMATION
Kristin Gomez, Orchestra Director
Email: kristin.gomez@apsva.us
School Phone: (703) 228-5900